Feedback
2016-09-08 08:42:45
tengfei
8383
Last edited by MCFEY on 2018-10-19 14:30:43
Zdoo Pro 1.0 has Feedback module to assist you to deal with customer feedback. Your customer service could enter customer feedback, then the feedback is assigned to related person to handle and track it. Then they will give suggestions on how to deal with it, and the customer service will choose from the options and continue/close the feedback.
1. Add feedback into Zdoo Pro
When you get feedback from your customers, go to "CRM"->"Feedback". Click "Create", and enter its related product, customer and contact information, and assign it to the related salesperson. You can prioritize different feedback.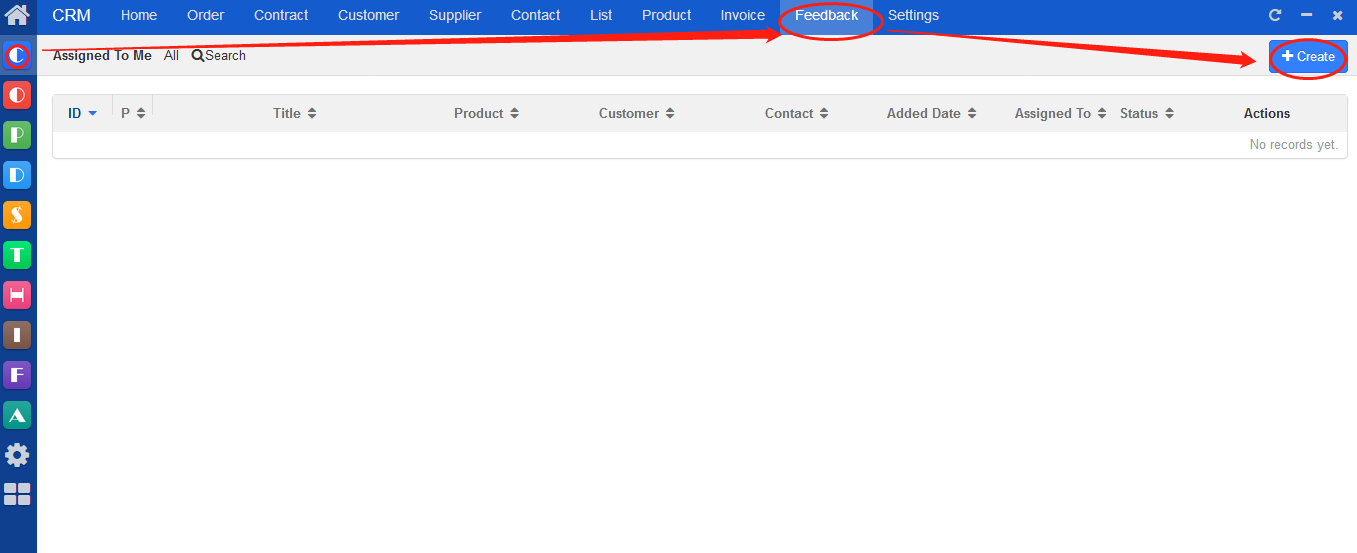 2. Reply to feedback
Choose the feedback that assigned to you or that need your reply and enters your solutions. Click "Reply" to save your input.

3. Make an inquiry for details

If the feedback does not give enough information, you can ask more about it and click "Inquire".
4. Close feedback
If the feedback has been properly taken good care of, click "close".

5. Assign feedback
Choose the feedback that needs others' input, and click "Assign".
6. Assigned to me
Go to "CRM"->"Feedback"->"Assigned to me" to check feedback that has been assigned to you.