Sales
2018-02-27 14:57:59
tengfei
3976
Last edited by MCFEY on 2018-08-28 10:31:09
There are two ways to create sales orders in PSI. One is to create an order in PSI->Sales, and the other is in CRM->Contract. Let's see the two ways to create orders as shown below.
Create a Sales Order in PSI

SCREENSHOT
Create a Sales Order in CRM
SCREENSHOT
1. Create an order
If the product of the order was not created in Zdoo yet, you can click "Add a Product" on the page of Create an Order to add it.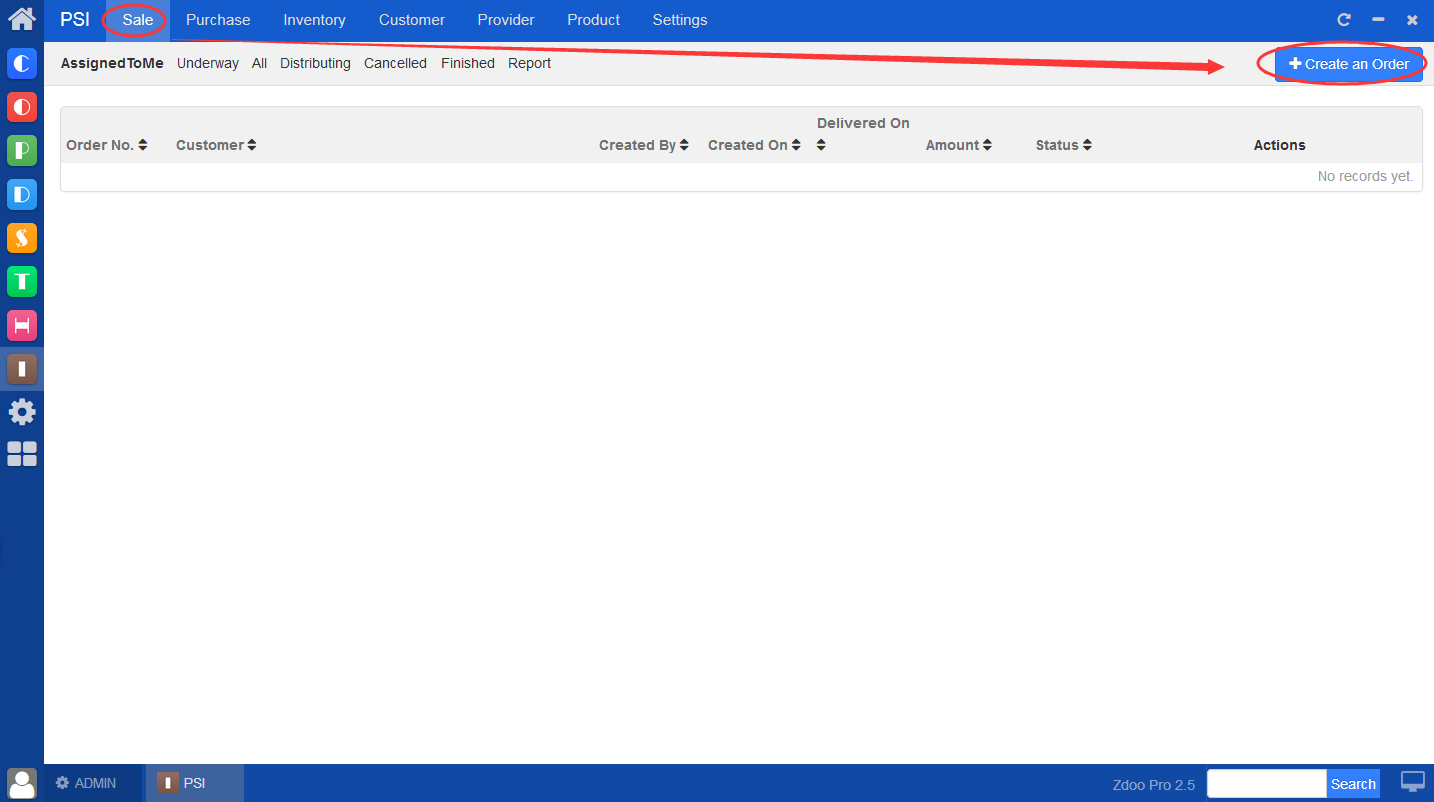 2. Add a Product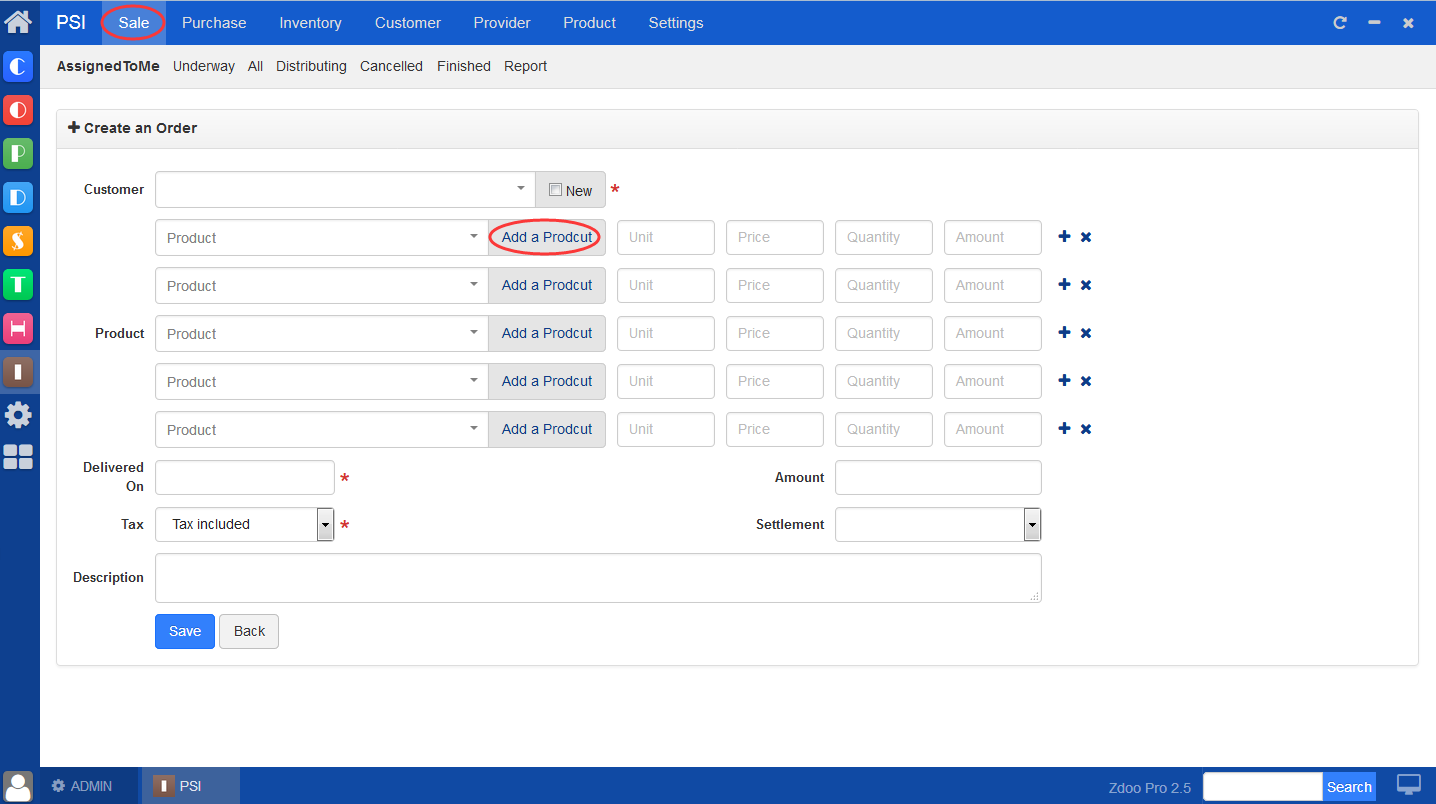 3. Inform to distribute
After the order is created, you can click "Distribute" to inform relevant staff to prepare products for distribution, if the product is in stock.


4. Inform to purchase
If the product is not in stock, click "Purchase" to inform the relevant staff to purchase.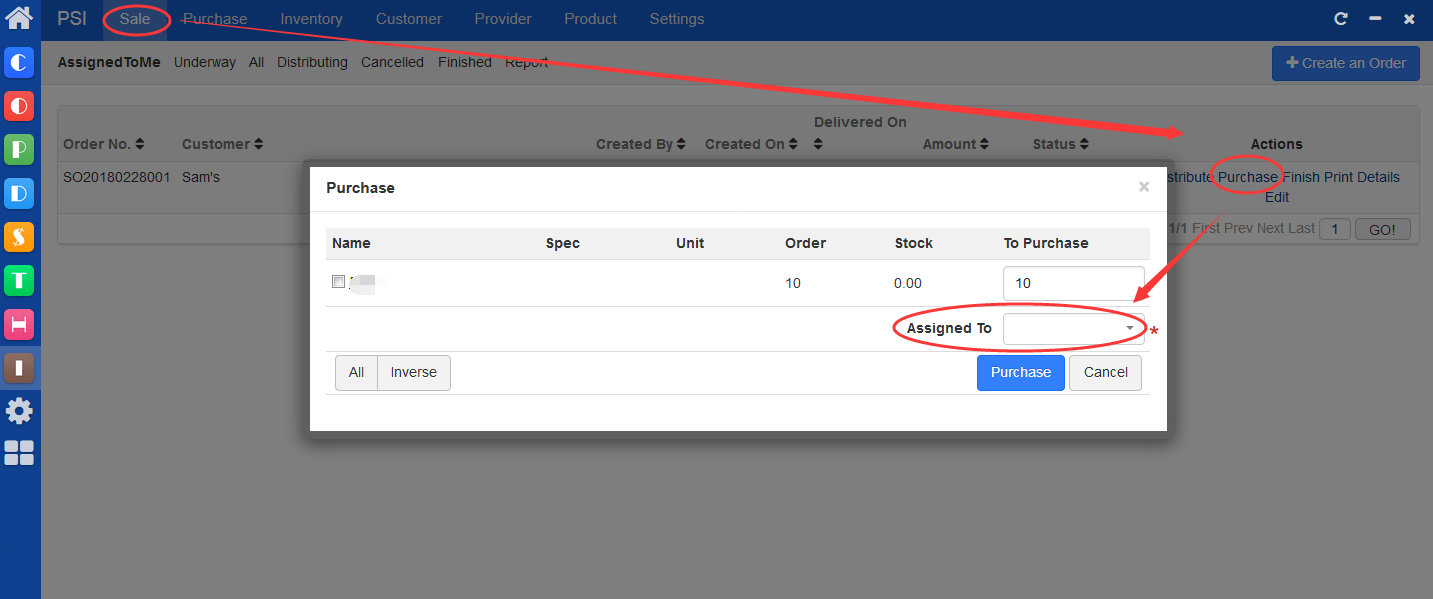 5. Print out an order
After creating an order, you can click "Print" on Order List or the detail page of an order to print it out.
SCREENSHOT
6. The order is finished.
After sending the product to customers, you can click "Finish" to complete the sales flow.