Current Page : Home
Customer Relationship Management (CRM)
Customer Relationship Management (CRM)
2020-03-25 16:53:00
tengfei

Original

4303
Simple and convenient CRM tool
Customer Relationship Management, CRM for short, is to automate enterprise marketing, sales, and service. It enables enterprises to be more efficient in providing customers with satisfactory service, and to improve customer satisfaction and loyalty.
CRM in Zdoo is related to the product management, customer management, contact management, order management, contract management and other features. Zdoo team refer to the actual needs of customers, instead of the complex functions that are not essential, to ensure that users can quickly get started.
Customer + Product = Order (Contact) => Contract
Zdoo CRM process is very simple, compared to other CRM software, which can be understood in an equation as mentioned above.
Each company should have its own product/service which will be Product in Zdoo.
The company should try to get customer contact information and record it as Customer in Zdoo.
Create an Order when customers want to buy, and then track the order.
Sign the Contract after working on customers.
Once a contract is signed, the company will ensure on-time delivery and receive payment.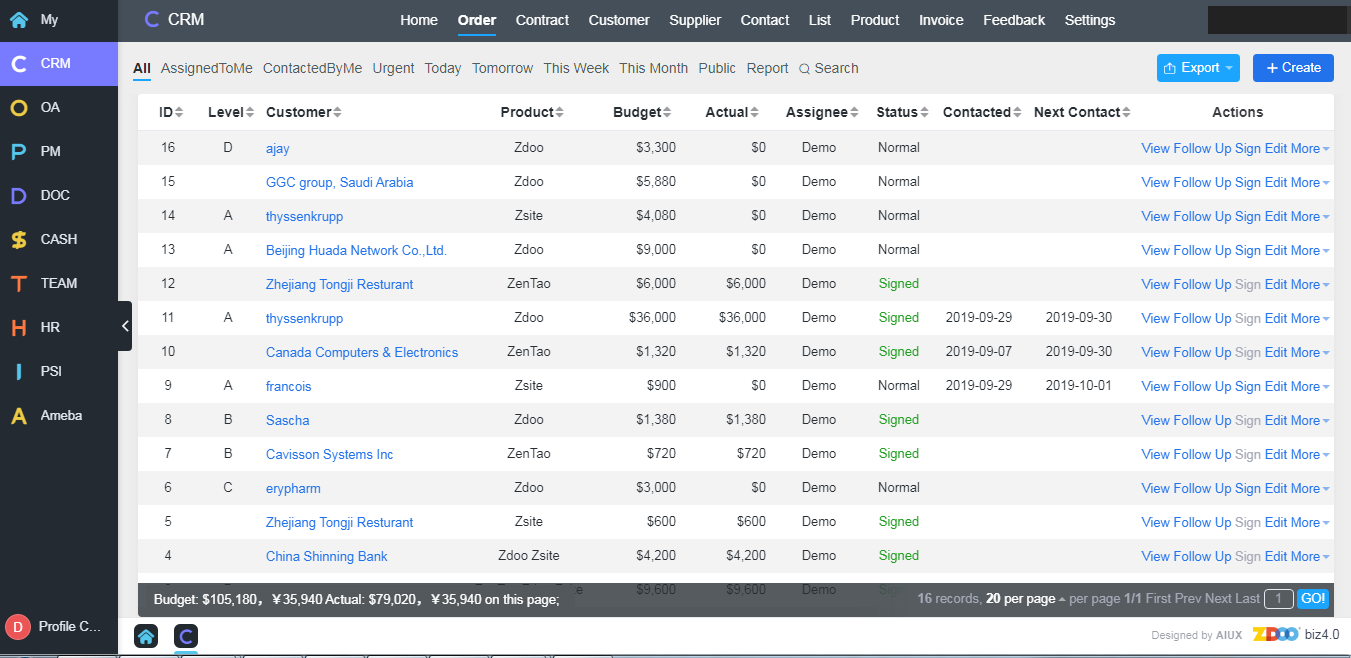 Zdoo CRM also has contact management, communication management, address management to help salespersons better track the whole sales process.