Zdoo ManualBook Info
1

Introduction

2

Install and Upgrade

3

CRM

4

OA

5

Cashflow(Cash)

6

Project (Proj)

7

Document(Doc)

8

TEAM

9

Inventory(PSI)

10

Flow

11

Ameba

12

Administration

13

Integration

14

Customization
Sign Contract
2016-09-01 09:05:53
tengfei
4638
Last edited by MCFEY on 2020-05-18 10:20:35
After a salesperson signs a contract with the customer, the next step is to manage the contract.
1. Sign a contract
Choose an order from the order list. Click "Sign" to enter the page to sign the contract.

You can also click "Create" at the upper right of the Contract page to create a contract.

Note
One contract can be related to one and more orders.
Customers will be assigned an ID number. You can also set the number yourself.
Contact means the contact of the customer.
Signee is the customer who signs the contract.
The start and end date of a contract is the valid date of a contract.
Contract handler can record anyone that involved in this contract, so it can be used to do performance appraisal.
Items are the main terms and conditions in a contract. You can list all the points the customer mentioned when communicating with them.
You can upload the signed contract to Zdoo as a reference.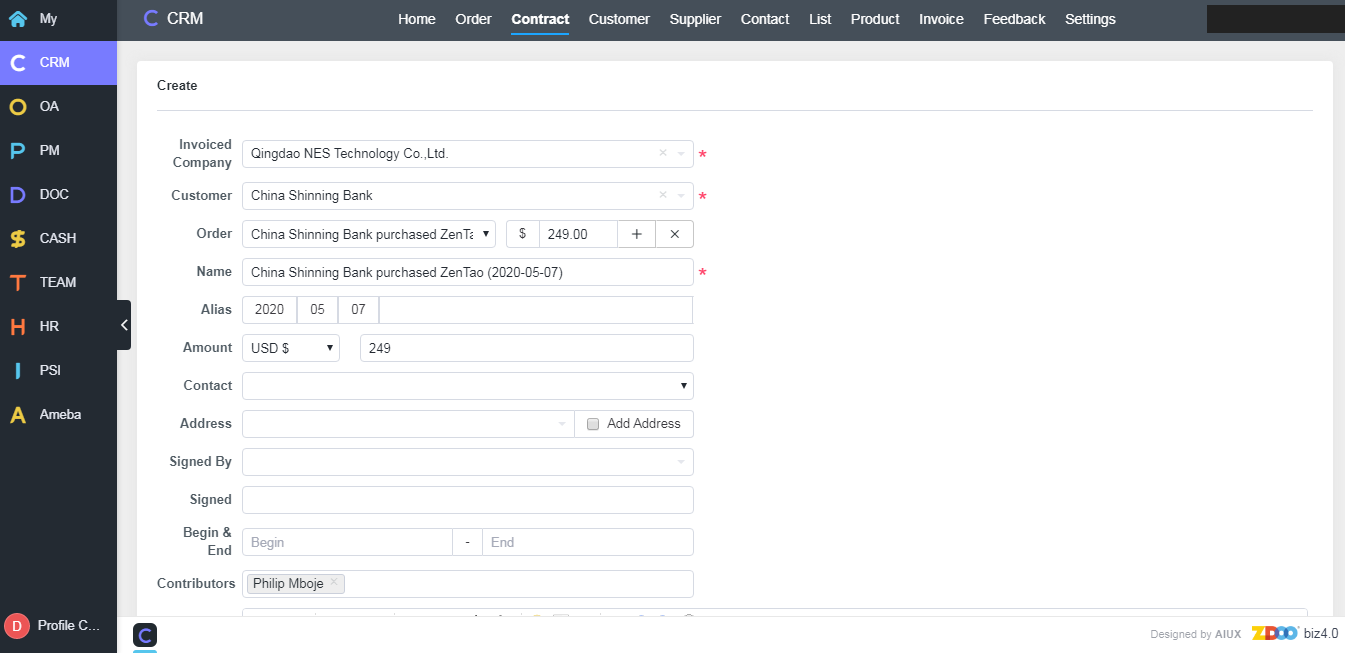 2. Communication on contracts

In the delivery and the payment of a contract, a lot of communication will be recorded in Zdoo. You can click Follow Up to add records for it.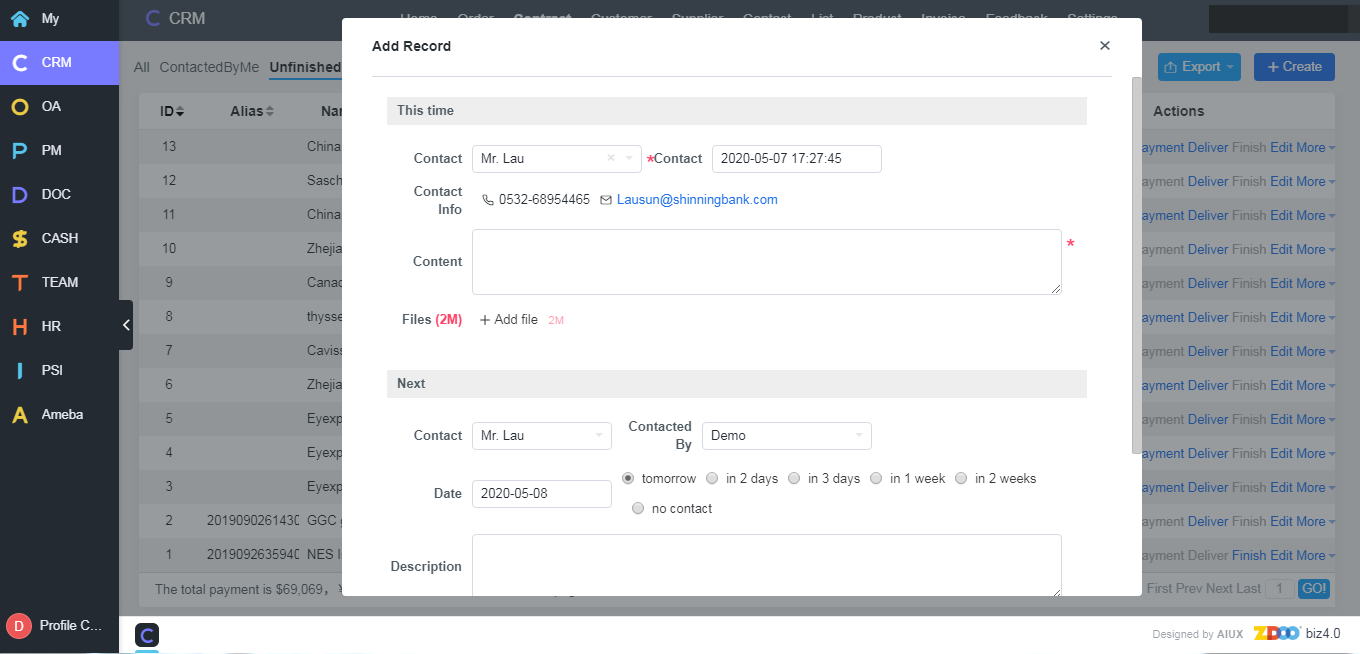 3. Contract delivery and payment
Once the contract is signed, you have to deliver the product as the contract written, which can be done by clicking "Deliver". The customer should do "Payment" as stated in the contract. Please note that he status and time of delivery and payment is the last record of a contract.