Zdoo ManualBook Info
1

Introduction

2

Install and Upgrade

3

CRM

4

OA

5

Cashflow(Cash)

6

Project (Proj)

7

Document(Doc)

8

TEAM

9

Inventory(PSI)

10

Flow

11

Ameba

12

Administration

13

Integration

14

Customization
Apps
2016-09-06 15:40:35
tengfei
4978
Last edited by MCFEY on 2018-12-06 15:38:08
Super admin can log in here and add web links that they often use to App. There are some built-in Apps for super admin to install and assign privileges to use them.
1. Add an Entry
Go to "Admin"->"App" and click "Create".

A separate page will show and you can fill in required fields and click "Save". Use letters and numbers to set the alias for the app.

Then you can edit privileges, style from the list.

2. Install a Web App
Zdoo has built-in Web App for you to preview and install. Go to Admin->App and click Web App.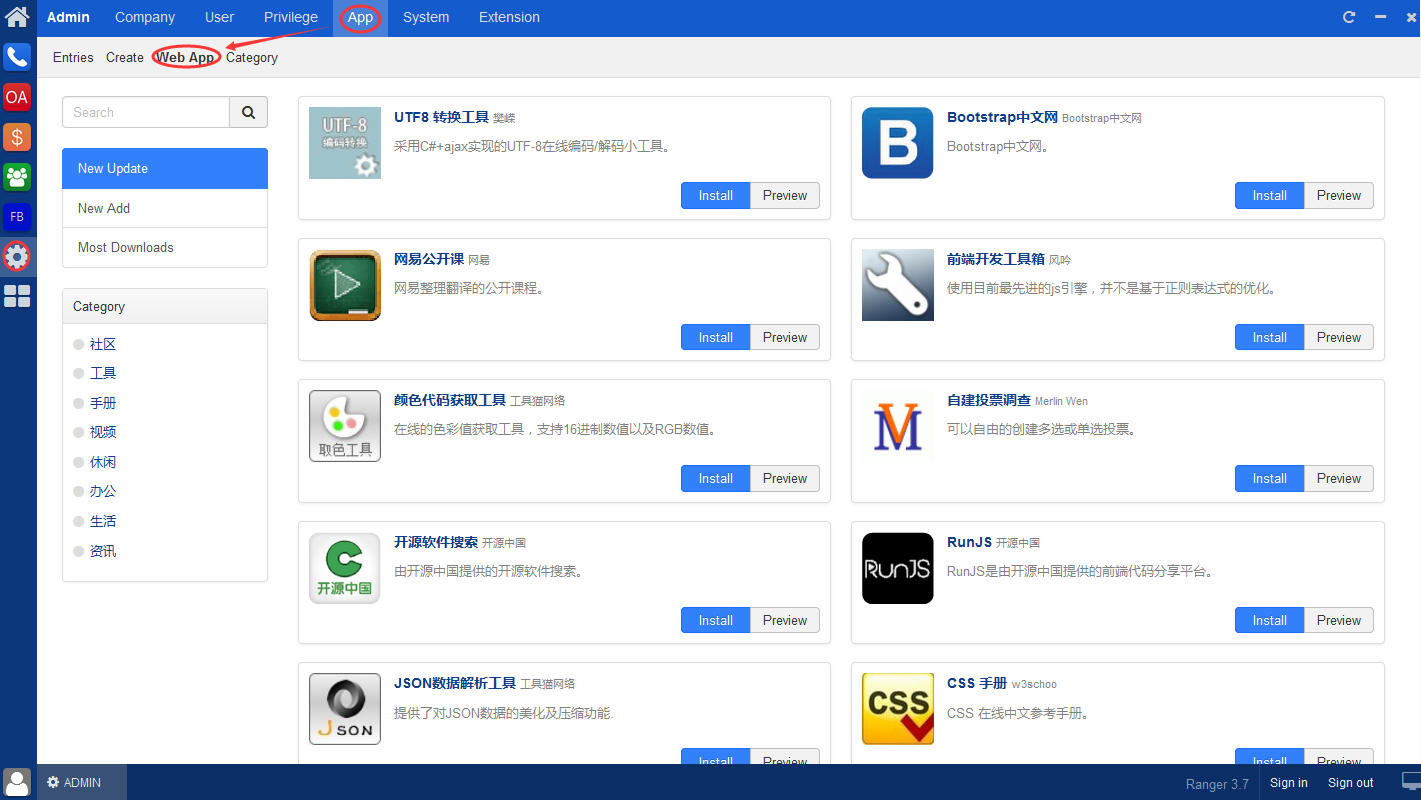 On App list page, you can change the number of the App to switch the order. You can also edit the App and edit privileges.