Zdoo ManualBook Info
1

Introduction

2

Install and Upgrade

3

CRM

4

OA

5

Cashflow(Cash)

6

Project (Proj)

7

Document(Doc)

8

TEAM

9

Inventory(PSI)

10

Flow

11

Ameba

12

Administration

13

Integration

14

Customization
Announcement
2016-09-02 09:02:37
tengfei
4644
Last edited by MCFEY on 2020-05-08 16:10:01
Annoucement is quite often used within a company to announce anything new. Zdoo has included it in OA.
1. Create a category
Go to "OA"->"Announcement"->"Category". Enter the categories you want to add and click Save.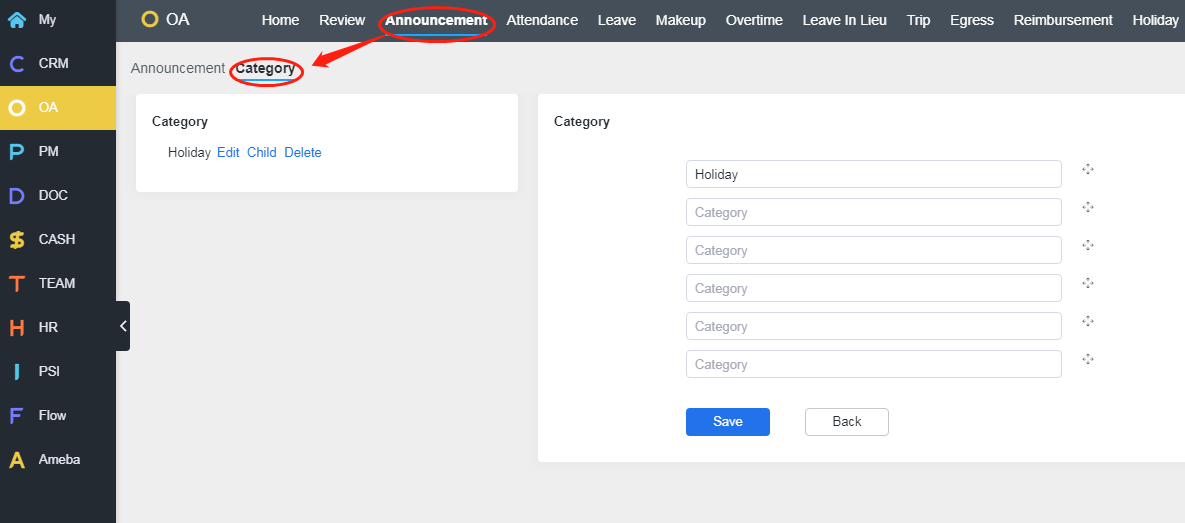 2. Add an announcement
Go to "OA"->"Notice" and click "Create". You will see the window pop out as shown below. Write you announcement and click "Save" to post your announcement.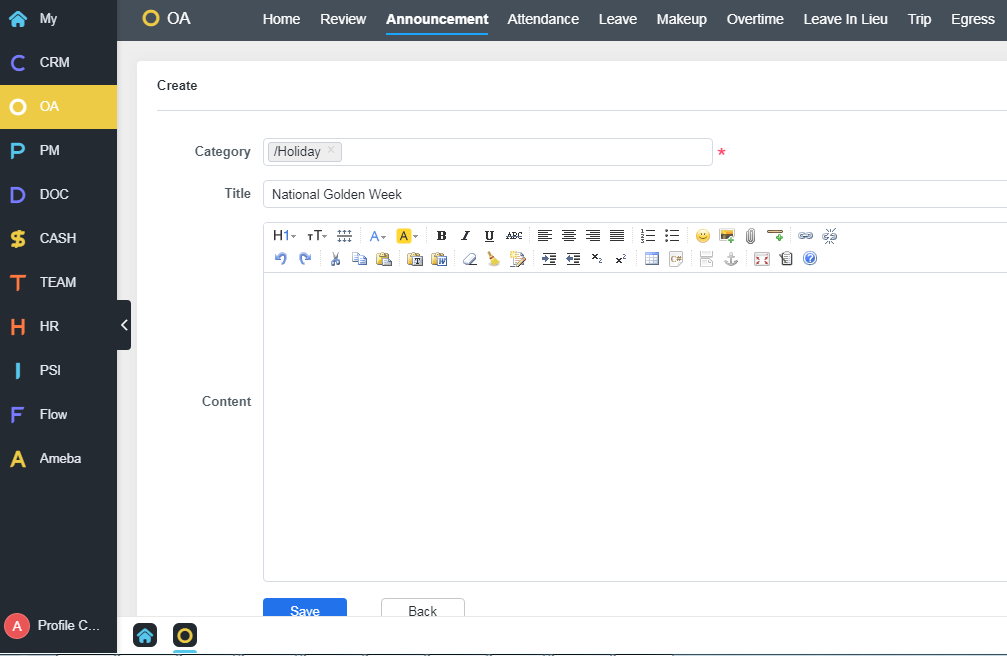 ---
If any questions, feel free to contact us at renee@easycorp.ltd.