Zdoo ManualBook Info
1

Introduction

2

Install and Upgrade

3

CRM

4

OA

5

Cashflow(Cash)

6

Project (Proj)

7

Document(Doc)

8

TEAM

9

Inventory(PSI)

10

Flow

11

Ameba

12

Administration

13

Integration

14

Customization
Add Product
2016-09-01 09:05:53
tengfei
4948
Last edited by MCFEY on 2020-05-18 10:20:35
Add a Product first in Zdoo.
1. Login Zdoo and go CRM->Product.

2. Click Add Product, and a window will pop out for you to add a product.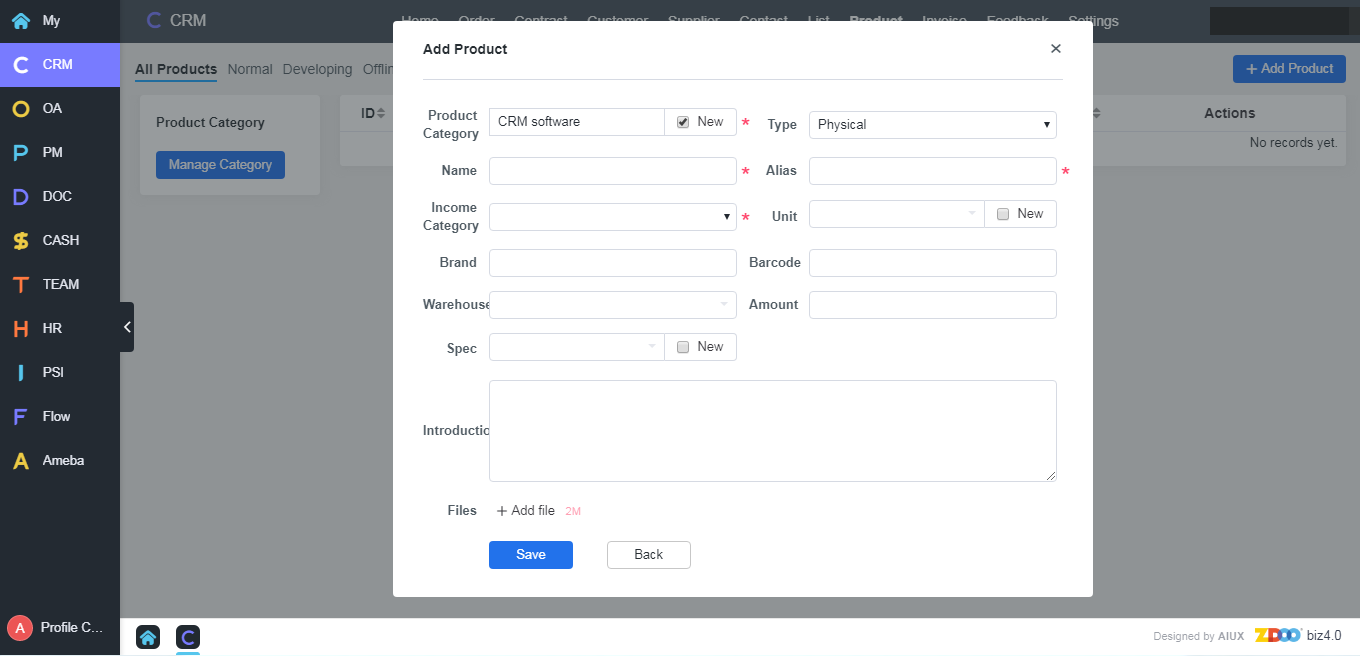 Note
1. "Product line" can be added at "CRM"->"Settings". Once a product is added, it will show in "Product line" drop-down menu.
2. There are three types of product, Physical, such as a computer; Service, such as training/consulting; and Virtual, such as software.
3. A product has three types of status, in Developing, normal and Offline.