Current Page : Home
Zdoo upgraded its brand image and user experience
Zdoo upgraded its brand image and user experience
2020-03-31 15:35:00
ZDOO

Original

1064
Summary : Zdoo has its brand image and user experience upgraded.
On May 03, 2014, Zdoo 1.0 beta version was released. For the past five years, Zdoo team have continuously improved its features with 6797 code commits, 1818 features, and released 44 versions, and helped companies, domestic and overseas, with professional collaborative software.
Zdoo team has started the brand image and product upgrades one year ago, in order to provide Zdoo users with better services and experiences. Today, we can finally share our achievements over the past year.
1. Brand Image
Zdoo brand image has been fully upgraded to ZDOO. ZDOO focuses on providing full collaborative management solutions for SMEs.
2. Official Website
ZDOO's official website has been upgraded with a new interactive experience. At the same time, we also migrated the official website data, and the user data was kept intact. ZDOO's official website address was changed to: www.zdoo.co ( www.zdoo.org is also accessible).
3. New UX
ZDOO released the Enterprise version 4.0. This version enables a new UX design. Most pages have been improved and optimized. The visual style and interactive experience have been greatly improved and improved. Check HERE for more about Zdoo Enterprise 4.0.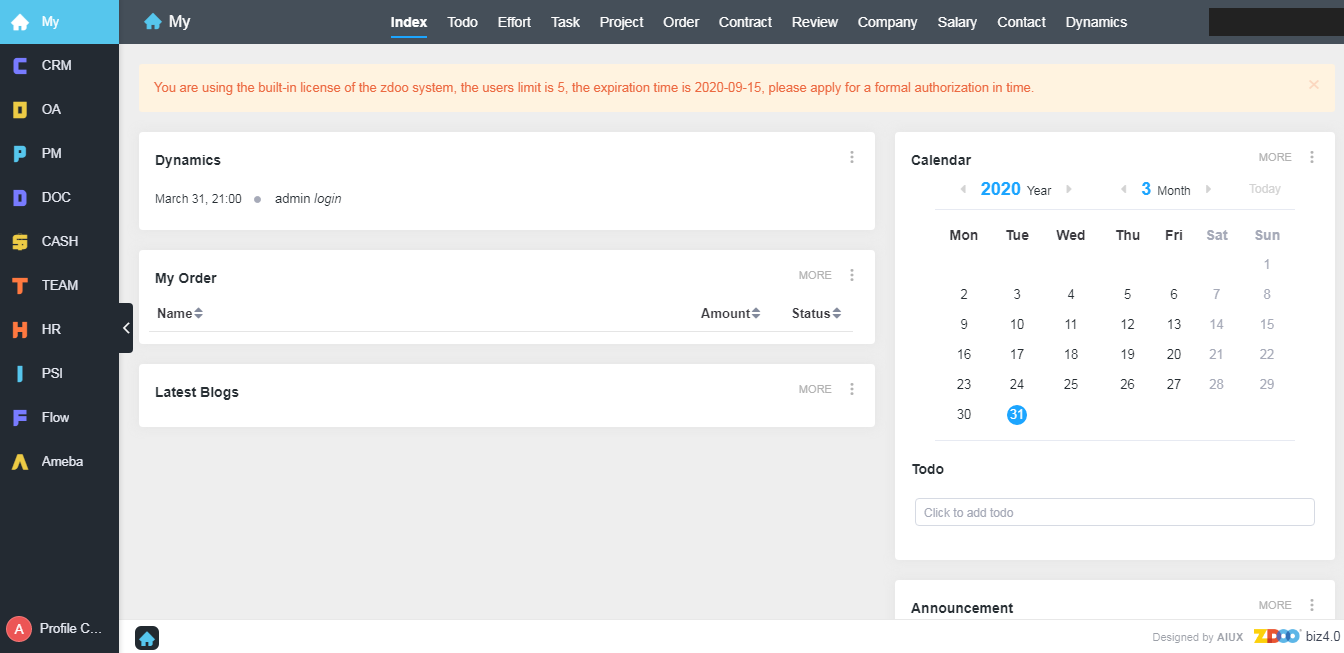 ---
You can follow us on Twitter HERE to get the latest news regarding the releases.