Current Page : Home
Zdoo 5.2.stable is released!
Zdoo 5.2.stable is released!
2019-05-13 10:45:00
Renee

Original

4472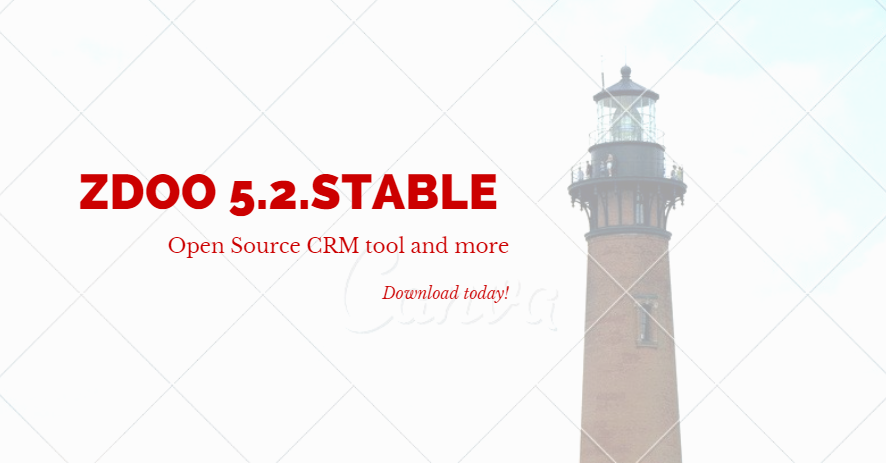 Zdoo 5.2.stable is released! This release is about the refactoring of Product Line, Product. and Category. Reimbursement workflow is optimized, and the latest version of Xuan IM is integrated. Meanwhile details are optimized and bugs are fixed.
Change Log

Story
2541 Bank service fee should be recorded in Fee.
2569 Refactoring of Product Line, Product, and Category.
2570 Add WeChat to Contact.
2631 Set border as 1px for Attendance report.
2645 Assign the recipient in Reimbursement.
2646 Batch Reimburse for a user.
2661 If random is expired for login, request the session again.
2663 Add / to the Search results in Bookkeeping.
2664 Calendar content cannot be longer than the horizontal scroll.
2665 Account box should get auto focus on Login page.
2666 Editor in the pop-out window bug.
2667 Optimized translation and layout for Zdoo international version.
2670 Adjust the misplacement of table borders.
2671 Entries in Xuan IM should not be listed in Zdoo.
2674 Adjust the alignment of privilege groups in Add Entry.
2676 Integrate the latest version of Xuan client.
Bug
1110 Export Next Contact and the time is wrong.
1114 Duplicated icons appear after dragging the scroll on Todo Calendar page.
1115 default.ztaccess path error for Windows one-click installation package.
1122 Choose "belong to" to search by category in Bookkeeping and invalid.
1123 Add Doc Block is invalid on My Dashboard.
1124 Batch Pass is invalid when reviewing the leaves.
1125 Expense time error.
1126 Record without currency type is recorded in CASH-Bookkeeping.
1127 Click Extension icon and it is directed to Xuan IM official website.
1128 Click twice of the Pass in My Review and it will work.
1129 Todo scroll error.
1130 Import the template and an error occurs.
1131 Delete a contract and it is not controlled.
1132 Login failed when connecting to a session takes too long.
1134 Search conditions should be blank when searching in a table.
1135 Click a project and the jump to is wrong.
1137 Do not close the session directory checking.
1138 Install Zdoo error when installing it via ZenTao one-click installation package.
1139 Batch Review is invalid.
1140 Failed to upgrade from 5.1 to Pro 2.8.
1143 Start and End time is displayed completely when setting personal leaves.
1144 Bug generated due to the data shared in Order and Customer of CRM.
1145 Save an Reimbursement and error occurs.
1146 Created On for a contract is not completed.
1147 Next Contact time is not updated.
Download
Note:Linux one-click installation package has to be unzipped to /opt.
Zdoo Manual
---
If you are interested in knowing more about Zdoo , feel free to contact us at Renee@easysoft.ltd .
You can also follow us on
Facebook
https://www.facebook.com/natureeasysoft/
Twitter

https://twitter.com/cneasysoft
Linkedin

https://www.linkedin.com/company/1156596/